History
St Patrick's School was first established in 1854. Fr Smythe was the Parish Priest of the district. He was based in Beechworth which was a progressive community due to the discovery of gold in the area At the time, the school was run by lay teachers. Originally, it ran two schools, the first being a day school and the other a night school for students who could not attend during the day due to working on the family farm and for adults who wanted to learn to read and write.
St Patrick's School was first registered in 1858. It was opened by Fr Kums, the Parish Priest of Beechworth who administered to the Wangaratta District at that time. Mr and Mrs Michael Toohey were the day teachers.
In 1862, Wangaratta was declared a separate Mission and the Parish of Wangaratta was established. Fr Devitt Galen was the first Parish Priest.
During this time, the school was a small wooden building that was located beside St Patrick's Church in Ford Street.
In 1877, Government Aid was withdrawn from denominational schools and, despite this, St Patrick's Primary School struggled on for the next ten years through the dedication and charity of the parishioners of Wangaratta.
In 1887, Reverend Dr Crane (the first Bishop of Sandhurst) sent a request to the Reverend Dr Lynch (Bishop of Kildare – Ireland) for Brigidine Sisters to be sent from Goresbridge, Ireland, to take control of St Patrick's School. The Brigidine Sisters arrived in 1888 and assumed the running of St Patrick's Primary school as well as establishing a finishing school for girls (St Joseph's College – later to become part of Galen College).
The Brigidine sisters impact on Catholic Education has been enormous. Their charism of strength and kindness is reflected within the culture of St Patrick's Primary School and it is the centrepiece of their association with the Parishes of Wangaratta for well over one hundred and fifty years.
In 1921, a new school was established on the current Ovens St site as Catholic Education continued grow. The new school was officially opened by Archbishop Mannix.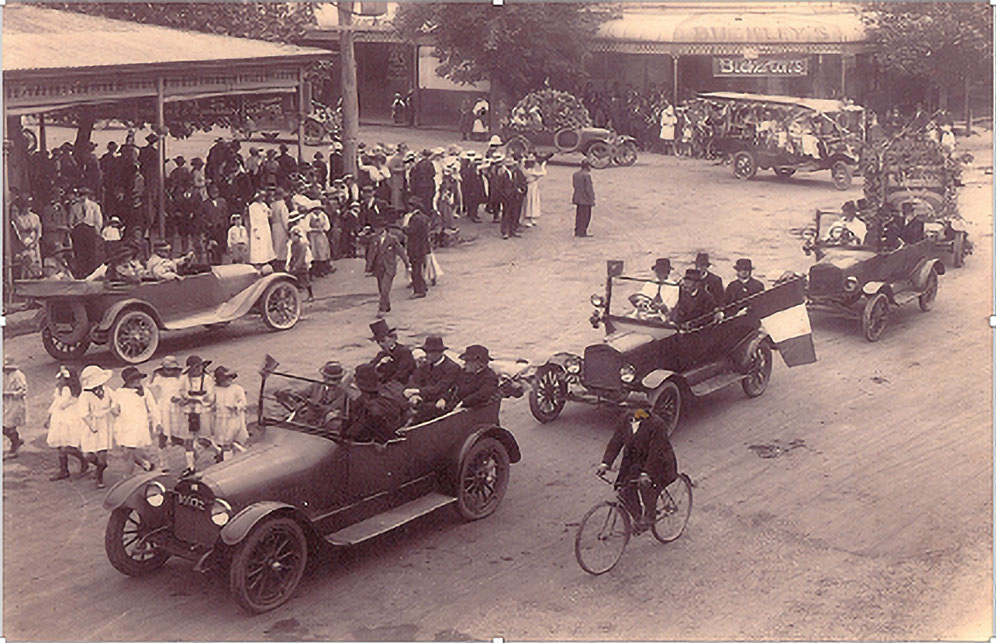 Archbishop Mannix parading through the streets of Wangaratta as part of the opening of St Patrick's School  (1921).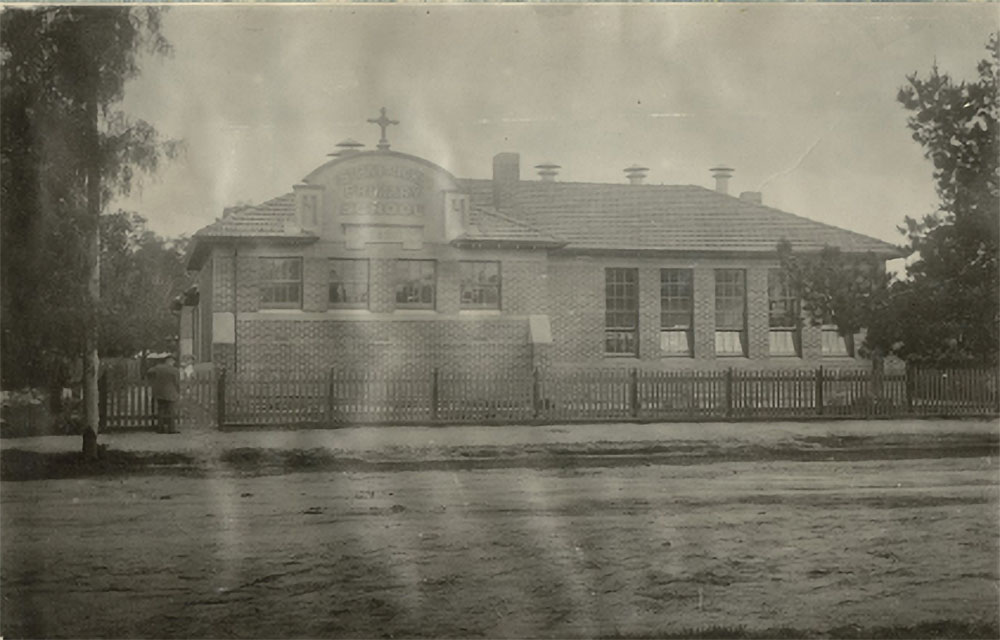 St Patricks School opened on the new site 31 October, 1921
By the 1950s Wangaratta Catholic Education was thriving, with St Patrick's Primary School enrolments exceeding 425 students. This resulted in the expansion of Catholic Education Wangaratta, through the building of Our Lady's Primary School, in 1958, and St Bernard's Primary School in 1963.
In 1998, Mr Terry Corrigan became the first lay Principal of St Patrick's since the Brigidine Sisters took over the running of St Patrick's Primary School in1888. In this time school has redeveloped the original buildings through several capital grants and seen the enrolment grow from 125 to 300 students.
Vision
St Patrick's Primary School strives to:
Guide and support students on their faith journey through experiences of the Catholic tradition, building a strong sense of belonging, responsibility and wonder within our school, church and global communities.

Develop an environment that builds on student resilience, self-respect, confidence and empathy – in partnership with families.

Foster a learning environment that provides a holistic education that nurtures all learners in order for them to realise their full potential.

Model and foster a safe and supportive environment for students and their families within the school community.

Provide learning and teaching experiences that promote decision making.

Conserve God's creation and recognize the traditional owners of the land.
Our philosophy is enacted through our teaching and care for students. To provide a school community that draws on the traditions of the Brigidine Order, that celebrates life, reaches out to others and actively cares for our world.
Our philosophy guides our teaching, strategic plans and governance decisions.
Our school has taken on a whole school approach towards Social and emotional Learning and follows the Department of education 'Resilience, Rights and Respectful Relationships' program.
In all documents, in all practice by students and teachers, in work with the School Council and the community, in all teaching and learning programs, in all school initiatives, in all internal and external interactions, in all organisational structures and practices the vision of the school will sit at the centre and there will be expectations about all work aligning with the school vision. Regular evaluation processes will be in place to measure performance in all areas of the school with respect to the implementation of the vision and values of the school.
The process at our school can be represented as the vision, values and beliefs at the centre.  In an outer ring there will be a set of principles. As a further outer ring will be a set of practices. A detailed list of school policies will sit within this framework. In all work in the school, the question "Is this work or process in line with the school vision, values and beliefs?", this question will be a fundamental part of the practice of all leaders in the school.
To ensure that current and prospective staff, students and parents understand the philosophy of our school St Patrick's, we publish this philosophy in our: Policies and Handbooks.
We endeavour to create graduates who will:
Be committed to social justice

Develop and sustain loving relationships
Be creative problem-solvers

Be resilient, confident and independent

Have courage and integrity