Parental Engagement
St Patrick's Primary School understands the importance of parental engagement in student learning. Parental and family engagement can impact a student's learning by up to 80%, so it is our role as a school to ensure parents are provided with opportunities to engage in their child's learning through organised Learning Walks, Parent Teacher interviews, curriculum nights, the See Saw digital platform and Student Expos.
School Advisory Council
The St Patrick's School Advisory Council is the leading advisory group for the principal, as an active forum for parent and community participation, providing support and advice principally in strategic planning and school improvement.
The Advisory Council includes the Principal, the Deputy Principal, and members of the parent community.
Below is an introduction of these dedicated parent members on our council.
Liz Grogan
I'm Liz Grogan and with my husband Matt Kilby, we moved to Wangaratta from Euroa with our 4 children in 2018. I was involved with St John's Euroa school board which provided me with opportunities to develop my understanding and experience of school governance and the importance of parental engagement. I feel fortunate to now be able to be involved with St Patrick's school in a similar way. 
I work for Dementia Australia as a regional team leader and have no doubt that my experience as a parent on these school councils has been invaluable in developing my leadership skills.
Sara D'Agostino
My name is Sara and this is my second year on the School Advisory Committee. Previously I was involved in the P&F. I have enjoyed being a part of the St Patrick's Primary School community and I am excited for the new building and future goals of St Patricks Primary School.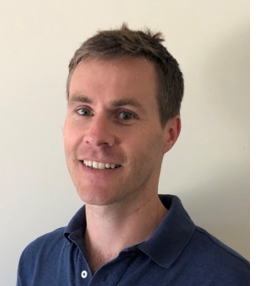 Michael O'Keefe
My name is Michael O'Keefe (aka Mick) and my wife is Nicole. We have two children at St Patrick's and we joined the school community in 2019. I am local to the region and attended the Boorhaman Primary School. Looking back, I really appreciated the close-knit community of teachers and parents that supported my schooling at Boorhaman and this is why I joined the Advisory Council. I work for the State Agriculture Department and have worked within agriculture across Australia since finishing university in 2003, where I studied Environmental and Civil Engineering.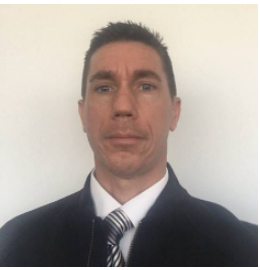 Matt Joyce
I'm Matt, and with my wife Sam we have one child at St. Patrick's – Hannah, with Emma starting in 2024. Growing up in Wangaratta, I attended St. Bernard's Primary School then Galen College before heading to Melbourne for university. Our family have a long relationship with St. Patrick's with several members teaching at the school over the years and by joining the Advisory Council, this is a way of giving back to the school that has served the local community for many years.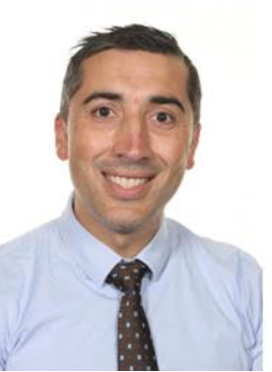 Pat Arcuri
My name is Patrick Arcuri and this is my second year at St. Pat's as a parent of a child in Grade 1. I work as the Deputy Principal (Pastoral Care & Wellbeing) at Galen Catholic College Wangaratta. I have been a Secondary Teacher for the past 20 years and have worked as a Principal of an International school in Italy. I have a Masters of Education and Leadership and am currently completing a Masters of Theology and Education.
St. Pat's Primary school was my primary school growing up and I have nothing but positive memories. I love the history of the school and the connected feeling of community when you walk through the gates. I am excited about the future of the school with new buildings and an extensive master plan overseeing the play area, gardens and grounds. I look forward to assisting the school and the Advisory Council as it navigates through the next chapter of its proud history.
Parents and Friends
The Parents and Friends Group at St Patrick's is responsible for providing social gatherings which connect families, fundraising through the Annual Mayfair and other events. Over the years the Parents and Friends Group have not only raised significant funds for the school, but most importantly provided a place for parents to meet and form positive relationships which enrich our inclusive school culture.
Assembly – Every Friday morning.

Pancake Tuesday Breakfast – Project Compassion Fundraiser
Stations of the Cross Liturgy

Whole School Masses (Beginning and End of Year Mass, St Patrick's Day, Ash Wednesday)